2020 PIV First-Filings, thus far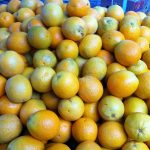 In my Annual Review post earlier this year, I suggested that the PIV Market is working towards market correction. Over the past few years, many ANDA filers filed PIV certifications, and some products became "hypercompetitive" with 10 or more ANDA filers filing on Day 1.  For example, the market saw 6 hypercompetitive products in 2018. In 2019, the market appeared to be correcting itself in terms of fewer cases and more selective filings. Is this still the case?
The first six months of the FDA PIV List offers some evidence that ANDA filers have become a bit more selective in their filings. Of the 26 products to appear on 2020 FDA PIV Lists thus far, 17 of them have only 1 first-filer (65%) and 22 of them have between 1-4 filers (85%). The numbers break down this way:
Of 26 products…
17 had one first-filer (65.3%)
5 had between two and four filers (19.2%)
Only one product was hypercompetitive with 14 first-filers (3.8%)
While it may be too soon to lean heavily on the first six months of data, they are nonetheless consistent with the market observation. The market seems to be returning to the activity levels of 4-5 years ago when these data were pretty similar.