Closed doors yield no real clues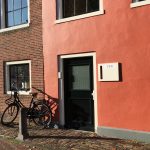 Court dockets keep the documents for each case. They include the pleadings (Complaints and Answers), motions, and court decisions, among many other items. These documents are public. In theory, at least.
Paragraph IV cases contain trade secrets from the brand company and the ANDA filer generic company. Because of trade secrets and other confidential information, most courts allow many of these documents to be sealed.  Only the attorneys involved in the case can access sealed documents; the public cannot. Sealed documents are like closed doors – you don't know what's behind them — it's just a guess.
Redacted documents are similar. One recent example is a letter a law firm wrote to the judge presiding over their PIV case. It goes like this, "we write to inform Your Honor that the parties…." But there isn't an ellipsis (the three dots) like I placed here. The sentence finishes with black lines, a redaction. Here is a copy of the letter:

Redacted Letter
At this point, we have a choice: guess what the letter asks the judge to do, or not guess. The Letter might request an entry of a Consent Judgment as the parties have settled the case. Or it might ask to postpone the case or it might involve how they are going to conduct trial. But I am just guessing.
At ParagraphFour.com, we don't guess. We rely on the known data. While we analyze data and facts, we won't speculate about things beyond what we know. It's how the drug business works. For example, FDA doesn't guess on whether a drug will work before it stamps its approval.
There are some researchers who like to predict the outcome of PIV cases. When the most important elements of the cases are sealed or redacted — closed doors the researcher cannot open, it's just a guess.