US Supreme Court Offers "Solution" for IPR Proceedings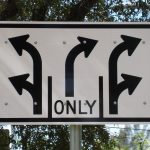 Supreme Court Issues Opinion Affecting Inter Partes Reviews
On June 21, 2021, the US Supreme Court issued its Opinion in United States v. Arthrex. This case involved the question of whether the IPR law (Leahy-Smith America Invents Act) violates the constitution. The Supreme Court agreed that it does.
Background
Back in 2019, the Court of Appeals issued a decision after Arthrex lost an IPR proceeding. Arthrex argued that the President had the sole authority to appoint the administrative law judges who decide all IPR trials. Since the start of the IPR process in 2012, the President had not appointed these judges, and instead, the Director of the USPTO had appointed them. The Court of Appeals agreed with Arthrex. It concluded that the judges were "principal" officers and not "inferior" which would have allowed the Director of the USPTO to appoint them. As such, the IPR judges were, in effect, unconstitutionally seated.
Supreme Court Agrees (sort of)
In a rather technical opinion, the Supreme Court agreed that only the President could appoint these judges. While it did not declare them to be "principal officers," the Court drew a similar conclusion. It focused on the fact that the judges were essentially not accountable within the USPTO. The Director of the USPTO – or someone else the President appoints – did not have any meaningful control over their IPR decisions. As such, they were acting like principal officers and not subordinate ones.
Of course, the real problem, once the Supreme Court concluded part of the Act unconstitutional, is what to do. That is, what is the appropriate remedy? What would be the best way to fix the constitutional problem with the least amount of disruption? The Supreme Court decided the best remedy was to allow the Director of the USPTO to review IPR decisions.
The Supreme Court Creating Law?
With this solution,  how do IPR proceedings move forward? Congress created the Act and did not provide for any such appeal to the Director. When a party loses an IPR proceeding, do they now appeal to the Director or file its appeal with the Court of Appeals? What does an appeal to the Director look like? This is a bit unclear. In fact, several IPR proceedings that are currently on appeal have stopped to give time to the parties and court to figure out how best to proceed.
The upside for PIV cases is that the numbers of IPR proceedings filed involving a PIV product has dwindled. Since October, none have been filed, though several remain pending.
Supreme Court Opinion (US v. Arthrex)