Targeted Inter Partes Reviews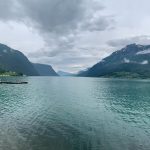 The past 12 months have provided more data since my prior post Diminishing IPRs. In that post, I had suggested that IPRs would become more targeted over certain patents and products. 2022 data support this opinion.
Handful of IPRs filed in 2022
In 2022, there were 11 IPRs filed involving PIV products.* While this is an increase from the single one filed in 2021 – the record low over the past ten years – 11 IPRs remain a far cry from the record high of 130 filed in 2015. The data suggest that the appetite for IPRs has dramatically decreased likely for two reasons: they are not that successful for the filer and the previously unsettled question over the authority of the Patent Trial judges. I have covered these topics in The ParagraphFour Book and previous blog posts.
Targeted Filings
The most notable observation from 2022 is that the 11 filings involved only four products. The first Victoza®(liraglutide) involved a patent subject to a prior IPR, and three IPRs challenge a recently-issued patent for Xarelto®(rivaroxiban). These IPRs are attempting clean up over heavily-litigated PIV cases.
However, the other set of IPRs seek to wipe out the patents of two products. One ANDA filer filed 5 IPRs (and their five patents) over Trulance®(plecanatide) while another ANDA filer filed 2 IPRs over two Lumify®(brimonidine) patents. The filers are involved in PIV litigation with their respective products and are attempting to invalidate these patents in the USPTO.
The eleven 2002 filings strongly suggest that this will be IPR strategy moving forward. Using the IPR filing in targeted ways, ANDA filers will seek to use the USPTO system to challenge all the product's patents in its forum or clean up lingering patents. The days where ANDA filers – and others – file IPRs at-will appear to be over.
* The USPTO uses an annual calendar starting October 1 through to September 30 of the following year. Hence, the IPRs starting October 1, 2022, are considered filings for 2022.