PIV Attorneys – Take your best shot or 4, not 15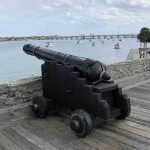 PIV cases can get complicated. But sometimes, lawyers can make things even more so. Three weeks before trial in the Aptiom(eslicarbazepine), the Delaware District Court ordered the parties:
"ORAL ORDER: WHEREAS, the parties filed the proposed pretrial order … Plaintiffs' assertion of 15 claims across eight patents at this juncture makes clear that Plaintiffs have yet to focus adequately on the relative strength of their various infringement claims, the limited resources of this Court, the caseload of this Court, and the fact that the judge in this case, like any human being, has finite perceptive, retentive, and cognitive abilities; NOW THEREFORE,… IT IS HEREBY ORDERED that if Plaintiffs do not narrow their case … to four asserted claims, the Court will issue its trial opinion in due course as its caseload allows and will not entertain any application by Plaintiffs for injunctive relief before the Court issues its trial opinion."
Q: Is every legal argument necessary?
When you read the judge's words, the frustration with the Plaintiff's attorneys is obvious. The attorneys are deploying a strategy of presenting every possible legal argument at trial. Some lawyers do this for two reasons. First, while they may not admit this, their training encourages this strategy. On a law school exam, identifying every legal issue presented is a must. Second, they may do this to "protect" their appeal. That is, if they lose their case, they can only appeal what was presented at trial, and the more they present, the more things they can argue on appeal.
A: Not really
While it may be difficult for an attorney to let go of a pretty good legal argument, this Judge's Order indicates that they should. The Judge sums it up: too much is too much. They preside over many cases, and PIV cases are rather complex. The Judge candidly admits that it is difficult to sit through, and try to understand, days of testimony about bench chemistry, pharmacology, and formulations. It follows that condensing and simplifying the case is a better strategy.
More than a hint
While judges typically encourage parties to narrow their legal issues for trial, this Order is remarkable – it tells the attorneys to limit their case to 4 claims. Why 4? Did the Judge think that there were only 4 reasonable arguments or just picked a number because enough was enough? This is an open question, but judges will often offer up hints as how the case should be managed. The better course for an attorney is to follow the path the Judge puts down. The consequence of not doing so is stated as well in the Order. "Hey, if you can't narrow this down, I'll rule when I have some time and don't plan on doing you any favors."