Hatch-Waxman Act Author Dies at 88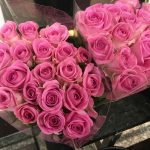 This past Saturday, Senator Orrin Hatch passed away at the age of 88. His 42 year tenure in the U.S. Senate was the longest of any Republican. He, along with Congressman Henry Waxman (D), authored what became to be known as the Hatch-Waxman Act. He died in his home in Utah.
Humble Roots and Senate Career
Orrin Hatch was born during the Great Depression and one of nine children of a steelworker. He overcame poverty to become a lawyer and U.S. Senator. By all accounts, he was respected by his fellow members of Congress and the many Presidents that served during his tenure, representing Utah in the Senate from 1977-2019. He was a gentleman politician who worked with both political parties and an effective legislator and Committee Chair.
His Most Important Legislation
While the news accounts of Senator Hatch's passing focus on his positions on certain issues, they fail to mention what I think is his most important lasting legislative legacy: the Hatch-Waxman Act. He co-authored this legislation which had a profound and lasting impact on the pharmaceutical industry. As I describe in my ParagraphFour Book:
"But nobody calls it the "Drug Price Competition and Patent Term Restoration Act." Instead, they refer to its two original sponsors: Senator Orrin Hatch and Congressman Henry Waxman—the Hatch-Waxman Act. …
These two lawmakers did everyone a solid favor. The system they created for drug approval—particularly generic drug approval—works well and has stood the test of time. While it has been tweaked and improved over the years by other amendments and FDA regulations, it is essentially the same as it was back in 1984.
The Act set up a system for drug approvals, and it covered the interactions between the legal and regulatory rules governing pharmaceutical products and patent law. Patent law is administered by a separate government agency, the U.S. Patent and Trademark Office (USPTO). The Act connected patents with drugs which, of course, are patented and need to wind through the approval process with the U.S. Food and Drug Administration (FDA). The Act devised an ingenious scheme for drug approvals."
Our Thoughts and Prayers
Of course, ParagraphFour.com has a special connection to the Hatch-Waxman Act. I would like to express our thoughts and prayers to his family.