Best to Follow the Protocol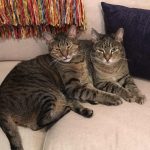 The Court of Appeals for the Federal Circuit in Washington hears all PIV cases. It recently issued an Opinion "In re: Violation of the Revised Protocols for In-Person Arguments and Related Order." Apparently, some lawyers who appear before the Court of Appeals like to bend a few rules. But this time, two of them got into some trouble with some disciplinary action. We are not sure if these are some familiar PIV lawyers involved in this tom-foolery as the Court spared them the embarrassment of identifying them.
The Covid-19 Protocol (and the Denied Request)
With Covid-19, the Court of Appeals created a protocol for in-person oral arguments: each party could be represented by one attorney and one other person (such as another attorney, paralegal, client, etc). In this situation, the attorneys for the undisclosed party asked to have additional people in attendance at the oral argument. The Court of Appeals denied the request.
Lawyers Sometimes Don't Take "No" for an Answer
Not satisfied with this answer, the day of oral argument came, and four attorneys went to court. The Opinion – – reading somewhat like a spy novel — describes what happened next to the two attorneys not participating in the oral argument:
"After passing through security, the [two attorneys] took an elevator to the second floor where the courtroom was located and entered the assigned courtroom. After entering the courtroom, special counsel and the non-arguing partner (the two attorneys being disciplined) took a seat in the back corner of the courtroom and were shortly thereafter summoned to the front of the courtroom… The deputy clerk informed the special counsel and non-arguing partner that they could not be in the courtroom, and both returned to the lobby area. (emphasis added)"
After returning to the lobby, the attorneys involved in this disciplinary matter were then escorted out of the building.
A Close One but Take Note
Now, in light of the Protocol, the Court of Appeals noted that what the special counsel and non-arguing partner did was "troubling" and "not reasonable." However, it did not impose any sanctions on these two. The special counsel and non-arguing partner expressed remorse, and being that this was the first time this happened, the Court of Appeals decided to let the matter drop with a stern warning. However, it did note that sanctions will be imposed for any future violation.