Covid-19 and PIV Cases — Courts getting through a rough patch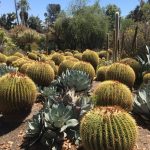 During the Covid-19 pandemic, the U.S. federal court system is functioning pretty well.  Courts handling PIV cases kept busy in March.
The district courts issued a Standing Order reducing their functionality (copy below). The Order stopped jury trials due to the nature of many people gathering for them (jury pools, lawyers, court personnel, etc.) The Order also made special provisions for criminal cases.
However, for everything else (like PIV cases), the courts trek onward through the rough patch. Filing deadlines are still in place. The Order encourages judge-attorney meetings to be handled via tele or video conference. While judges have discretion on how to operate their individual courts, the March dockets reflect that many will rule on motions through the court briefs without hearing oral argument.
While judges have postponed some trials, the "stay-at-home" rules states have implemented have not hindered most PIV activity. Three district courts issued trial opinions (two on March 30 and 31), and the Court of Appeals for the Federal Circuit issued 5 opinions this month.
In March, brand companies filed 49 PIV cases. As it turns out, the March cases put the total number of PIV cases filed since 2000 just a few cases shy of 4,000. While there may be some slowdown in trials and issuing court decisions, the PIV cases keep rolling along.
Of course, you can find all of the PIV cases and activity over the past 20 years at ParagraphFour.com. Please stay safe and healthy during this difficult time.

Covid-19 Standing Order