Purdue to Settle OxyContin®(oxycodone) Cases — Too little, too late? (Part III)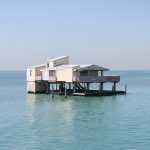 In response to the efforts of Purdue Pharma to settle and resolve its litigation, I started a blog post considering the behavior of Purdue. Part I covered citizens petitions and Part II covered Paragraph IV patent cases. Both establish that, in spite of the fact of the well-known risks of addiction of its product, Purdue took aggressive actions to prevent and deter any competition and to downplay the risks.
This behavior, and the carnage that followed those addicted to OxyContin, has led to the destruction of Purdue. It has offered $10-12 Billion to resolve the court cases in bankruptcy court. There may even be criminal exposure for those who were involved. As of October, news reports surfaced about other companies getting involved with the bankruptcy settlement.
But this pales in comparison to the 400,000 lost lives over the past 20 years — the family heartbreak, the wreckage of small town America, and the crime that follows addiction. The real shame is that none of this had to happen. There was a way out for Purdue, a path it chose not to follow.
OxyContin is a wonder drug. It brought pain relief and pain management for those who suffer serious chronic pain. Many people are still begging for it to remain on the market. However, it does have its well-documented risk of addiction and overdose.
The pathway out for Purdue had already been paved by another dangerous wonder drug: Accutane®(isotretinoin). Approved in 1982, Hoffman-La Roche created a wonder drug that proved to have dangerous side effects. The product treats severe acne and gives relief to patients who suffer. However, it was pretty clear from the start that it caused severe birth defects if taken by a pregnant woman among a few other harsh side effects.
By raising awareness among prescribers and creating risk mitigation strategies, Hoffman-La Roche tried to reserve the drug for the most severe patients. While not all doctors prescribe in the same pattern, dermatologists during the time (and even now) reserve the product as the drug of last choice. For women taking isotretinoin, they have to go through extensive patient education, documented via a website and the doctor, before being able to obtain a subscription.
Hoffman-La Roche could have pushed this product down to primary care physicians and increased its sales, but it chose to give up profits to ensure the right patient took the product under close supervision. Hoffman-La Roche recently withdrew the product from the market, but the successor product Absorica® continues to this day to identify the right patient. Isotretinoin has thus been available for nearly 40 years under careful supervision and restricted use.
No mitigation strategy is perfect, but the efforts demonstrate that the pharmaceutical company tried to do the right thing, placing patient health over profits. But this was not the case with Purdue. It would have been very easy for Purdue to identify other bad actors such as prescribers and pharmacies dispensing OxyContin by the truckload. Market research can identify any doctor or prescriber who writes hundreds of prescriptions per day, and these "pill mills" could have been shut down by simply cutting off supply.
Purdue could have stopped much of the carnage, but it didn't. There is really only one conclusion that you can draw — Purdue placed profits over patients. From my nearly 25 years in the industry, I know that most people and companies do indeed put patients and their welfare first because they know it to be their duty and really best in the long-run for patients and themselves. But perhaps this sordid lesson can be used for the positive — to inform future actions by others.